Home staging strategically appeals to potential buyers' emotions, helps them envision themselves in the space, and invokes a sense of "home." It's about showcasing the property's potential to greatly influence buyers' emotions and increase the likelihood of a successful sale.
The ultimate goal of home staging is to facilitate a swift sale and achieve the best possible price. However, it's important to strike a balance between showcasing the home's best features and making the staging too obvious, which can detract from the genuine appeal of the home. Ideally, the influence of staging should be subtle and seamless.
Great home staging highlights key features of a home, such as its architecture, character or stunning view. By drawing attention to these features, potential buyers will be more likely to remember the home and envision themselves living there. Orchestrated displays, such as unusually placed rugs covering damage, or an ostentatious setting reflecting the designer's personal tastes, may leave a potential buyer remembering a negative aspect.
One of the most important aspects of home staging is maximizing the space in a home. This means removing clutter and introducing bespoke furniture that perfectly suits the space and target buyer. This helps create a flow that makes the home feel spacious and inviting.
The hallmark of effective staging is a blend of subtlety and inspiration. This means choosing a colour scheme and style that flows throughout the home, creating a sense of unity and harmony.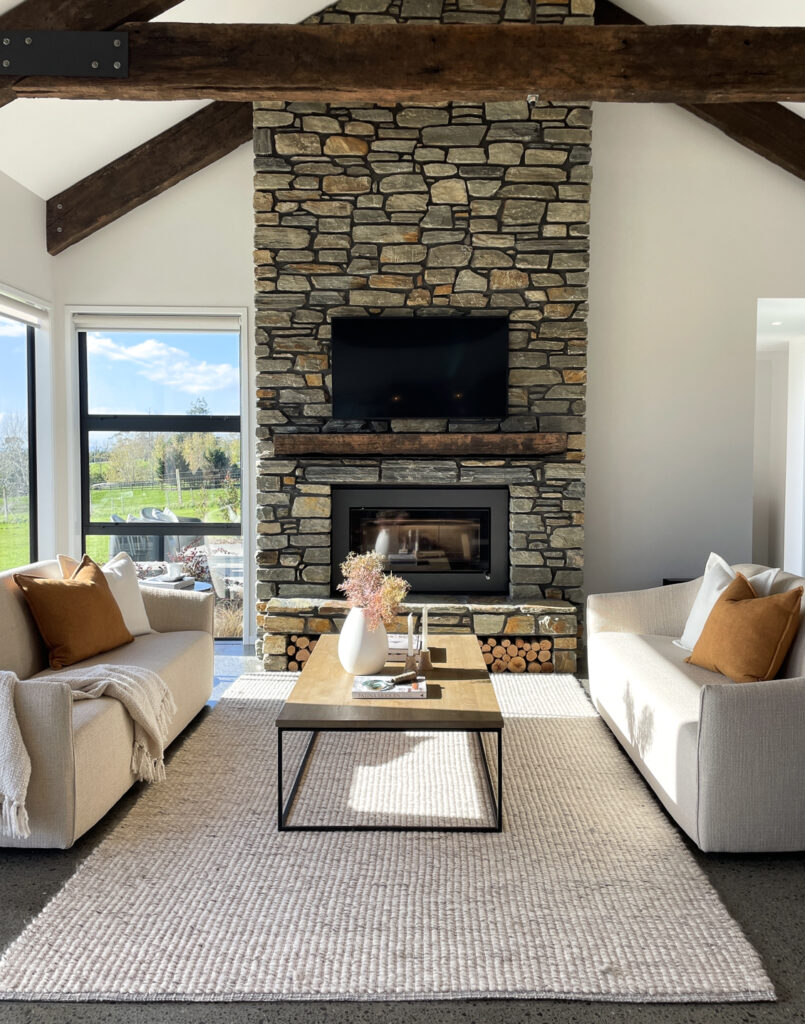 Some interesting comments in this Article from www.stuff.co.nz about the value of Home Staging. Link to the full article is below.
"Would you give me two thusand dollars if I told you I'd give you thirty to fifty thousand back?"
Real estate agents say home staging is a must-do if you want your house to sell for top dollar.
There's little to no scientific research that proves fitting out your home with designer furniture will put tens of thousands of dollars above RV into your pocket, but the anecdotal evidence is plentiful and persuasive.
It goes a little something like this: A poorly decorated or empty abode sat on the market for several months, without even a nibble of interest. It got flicked to another, savvier agent, who insisted upon $1500 worth of staging. Within days, the gussied up property sold for fifty thousand plus over it's estimated value.
Real estate agents around the country estimate home staging adds five to seven per cent above RV to a house sale.
Like all investments, home staging carries an element of risk and the size of the return is not guaranteed. But unlike stock market shares, there's an element of perception in quantifying that return.
So we asked some experienced agents whether they buy it.
"Unfortunately, buyers just don't have vision," says Marty Ritchie of Harcourts Paremata.
The average person can't look at an empty space and envisage the next year of their life. They can see where a dining table, or couch might go, but not how their dinner parties or evenings may look.
"Your return on home staging would be in the vicinity of three to five times the investment cost - easily - because the whole emotional side of it is transformed," says Ritchie.
That return translates to a figure between $30,000 and $50,000, depending on the size of the house. In some extraordinary cases, it might reach hundreds of thousands.
https://www.stuff.co.nz/life-style/homed/real-estate/121802346/is-home-staging-an-investment-or-just-a-good-sales-pitch